Our Restaurants and Bars...
Enjoy good, wholesome, freshly prepared meals and a wide selection of Egyptian beers, wines, spirits and soft-drinks in our various little restaurants and bars.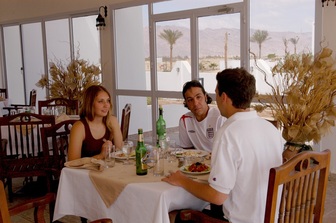 La Brasserie...

Open from 7 a.m. to 10 a.m. for breakfast and again from 7 p.m. to 9 p.m. for dinner, offers table service with a set four-course dinner menu in the evenings.



---


Swiss Sinai Restaurant...

Is usually open during the day-time for snacks and light meals, and is also the ideal dining room for groups or even as a meeting room.


---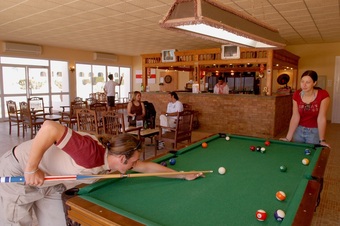 Friends' Pub...

Is our little bar open in the evenings and where drinks, snacks and light meals can be enjoyed over a game of pool, darts, or whilst watching the television or reading one of the many books in our house library
---
The Beach and the Pool...

At the swimming pool and at the beach we serve meals and drinks from 11 a.m. to sunset - and sometimes even at breakfast or in the evenings.

On occasions, we also stage small events such as the Bedouin Breadmaking at the beach.